Who makes up Dunham Consulting?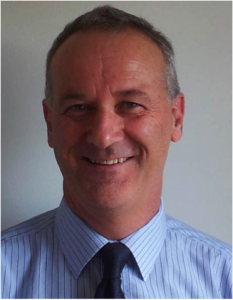 Geoff Dunham
Geoff Dunham is a seasoned Agricultural Business Consultant. With over 30 years experience that includes most New Zealand farming systems as well as international experience in Australia and South America, Geoff has an enviable reputation in the New Zealand agricultural industry.
Respect for the land combined with a fascination with the management systems used to engage the land and a strong interest in how to improve returns and outcomes are all ongoing themes of Geoff's work
Brought up in rural settings and encouraged to work hard and smart led to University education, in-depth training in all levels of farming systems, then consultancy and financial management and investment.
Working with farmers, farmers groups, researchers & scientists and financial professionals, over a wide range of farm types, and farming systems and management & ownership structures has been very satisfying and rewarding to Geoff. "I get a huge amount of satisfaction out of improving a business, of taking it and its components to  greater outcome than the sum of the initial parts. I love working with anyone who likes the land, and in farming systems that have the unique challenges of trying to maximise financial performance within the biological systems and climate that you can't always control"
Geoff has also worked in Australia and South America. "It's great seeing and learning and helping farmers tackle similar challenges in different environments. There is a lot to be gained"
Perhaps it's not surprising Geoff has become an expert in land based businesses, their governance, and leadership systems that strive for the best strategy and policy management.